Mae wedi bod yn gyfnod prysur yn ddiweddar..gyda archebion personol ar gyfer achlysuron amrywiol megis penblwyddi a priodasau…dyma i chi gip olwg ar rhai ohonynt oedd yn mynd allan yn y post ag ati wythnos yma…
It has been a busy few weeks recently with a lot of personalised gifts for various occassions such as birthdays and weddings..here is a sneaky peek at some that went out to be delivered this week…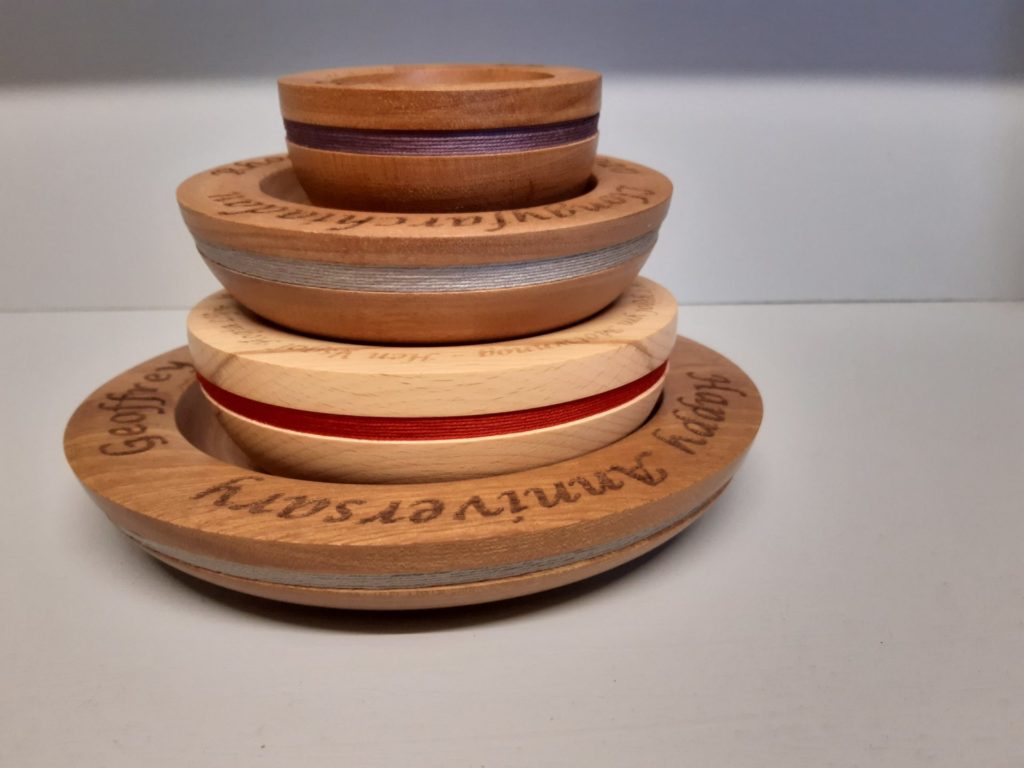 Dwi hefyd gyda 2 archeb tlysau go fawr iw gwneud…edrych ymlaen i gael cychwyn ar rhain yn fuan..dipyn o dorri a mesur i wneud yn gyntaf.. bydden nhw rhywbeth tebyg o ran steil i rhain..
I also have two big trophy commissions to do and looking forward to starting them soon. lot of cutting and measuring to do this week..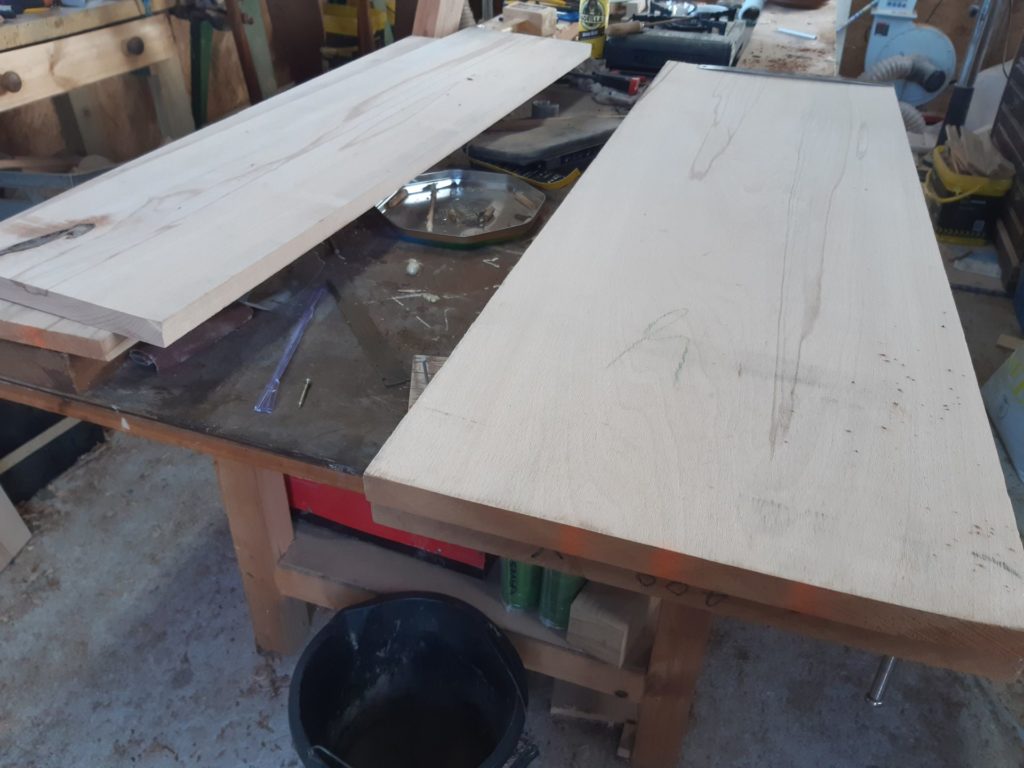 Mis yma hefyd byddaf yn cychwyn ar gwrs turnio drwy "The worshipful Company of woodturners". Derbyniais Bursery dechra 2019 i ddatblygu fy sgiliau turnio a byddaf yn cychwyn ar y cwrs "Certificate in woodturning" penwythnos yma yn Bristol ag yn ymweld ar Bursary yn Llundain mewn pythefnos. Dwi hefyd yn troi yn 30 mis yma..fu rhaid fi ffitio fewn amsar am gacan a dathlu yn rhywle!!
This weekend I will be starting Certificate in Woodturning Course down in Bristol as part of the Bursary I recieved back in 2019 by the Worshipful Company of Woodturners to develop my craft. Really looking forward to start this and to go for a meeting in London in two weeks time to show my work. As well as turning 30 this month I must squeeze in some time for birthday celebrations too!