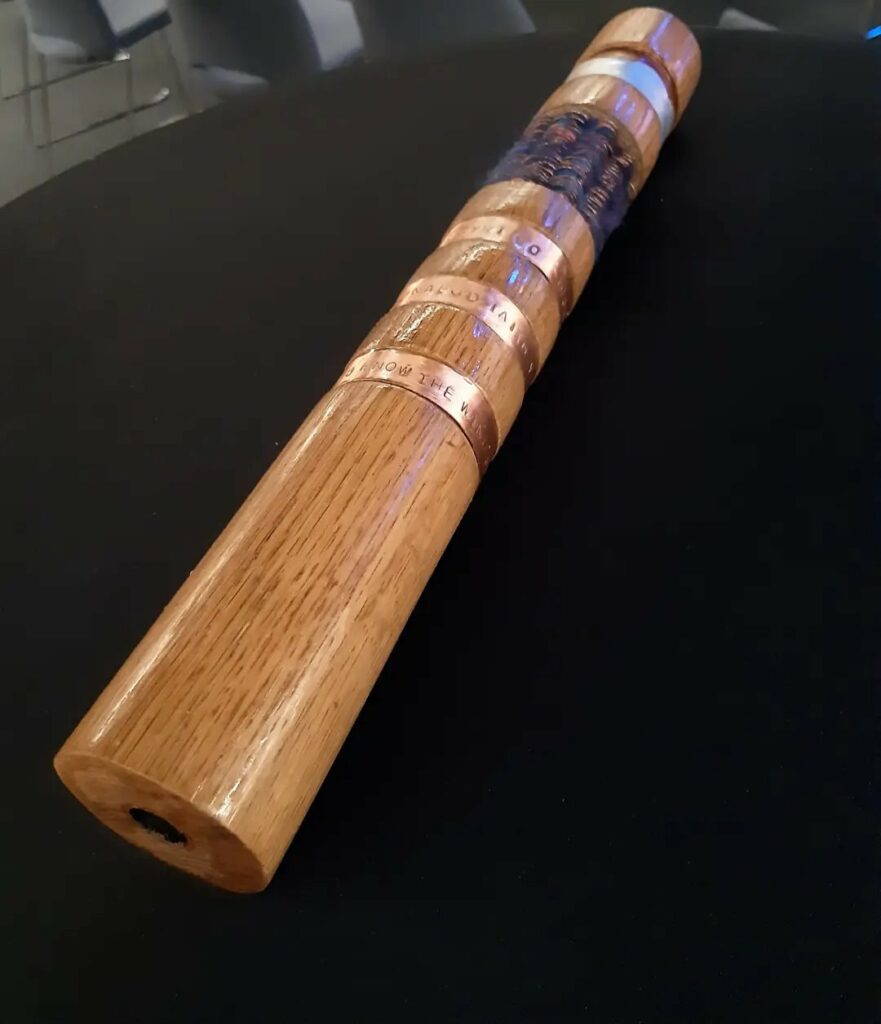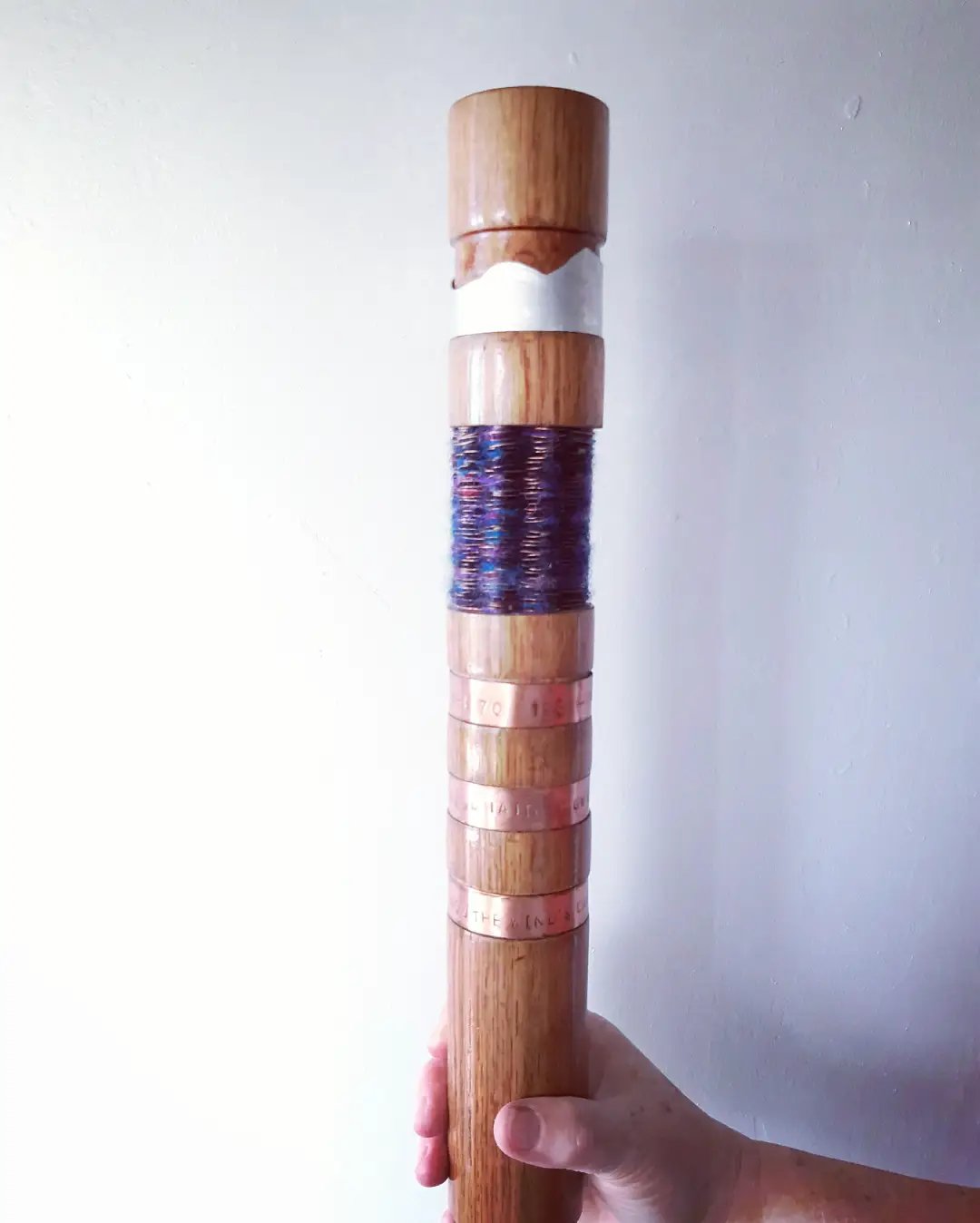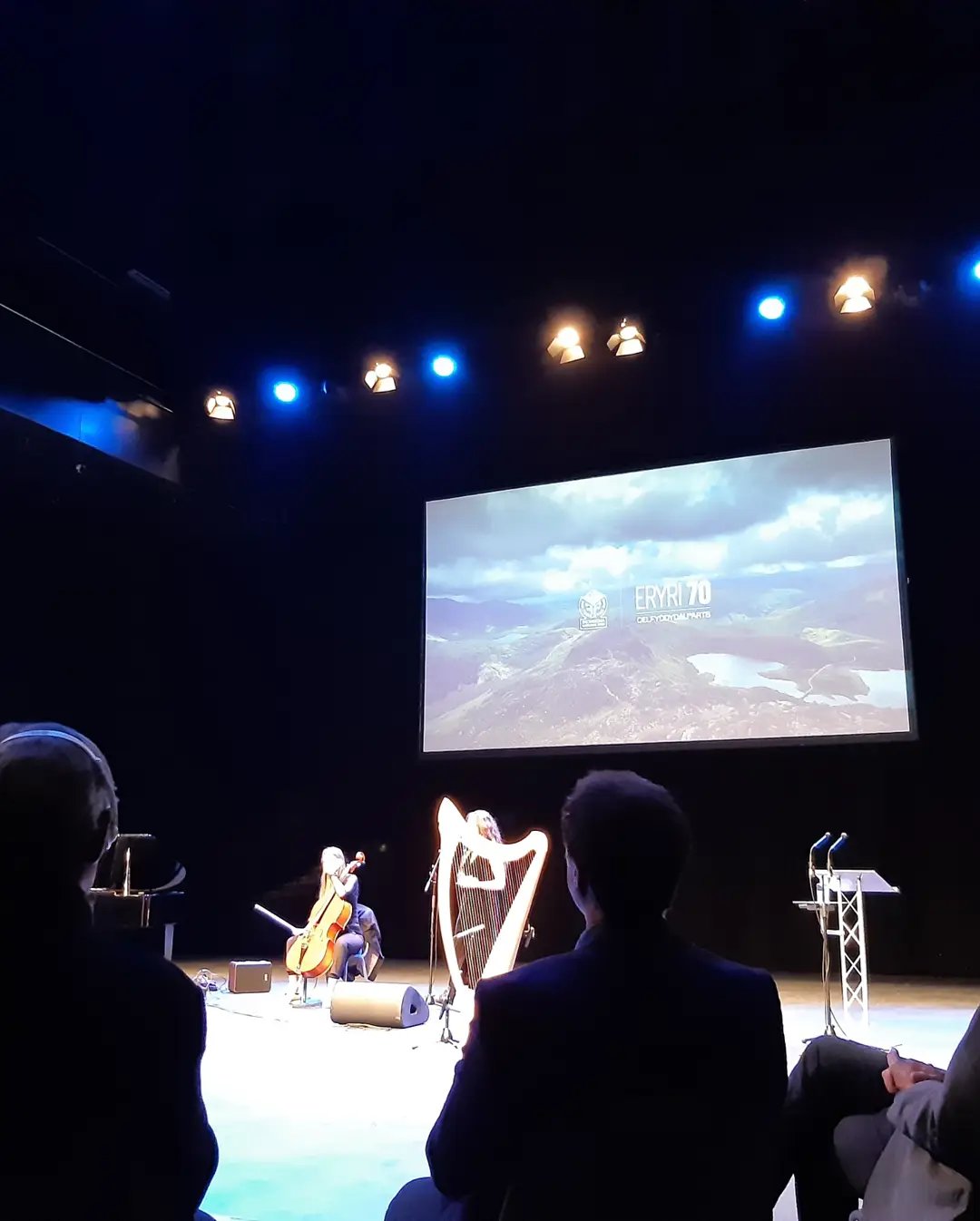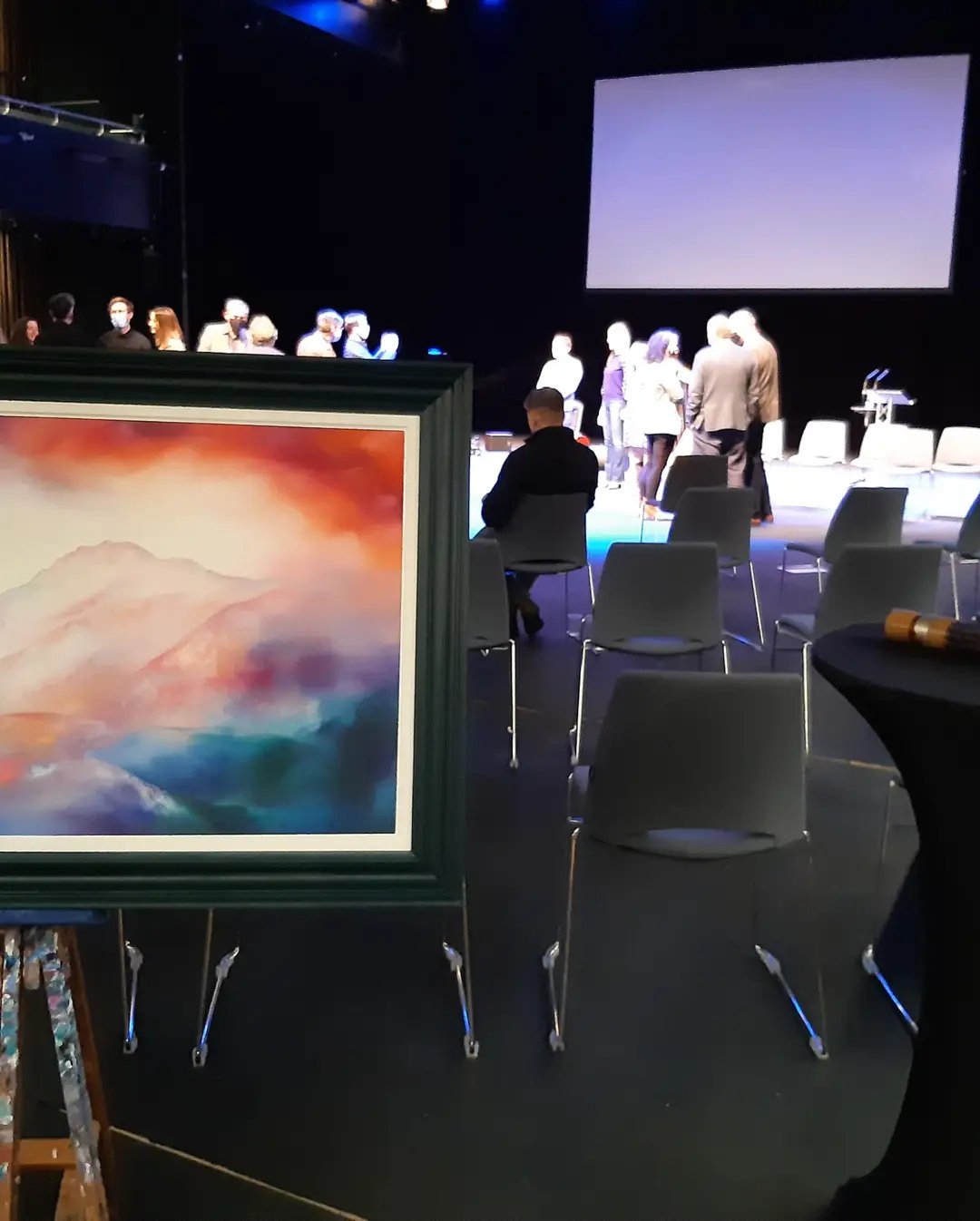 Mae'n neis gallu datgelu y comisiwn yma. Comisiwn olaf imi weithio arno am 2021, y darn olaf oni medru ei greu yn y gweithdy, nes i bump fynd rhy fawr i allu turnio. Oni reit emosiynol yn gorffen y darn yma.
Dyma baton gafodd ei greu i ddathlu 70 mlynedd Parc Eryri. Bydd y baton yn mynd ar ei thaith o Ogledd Eryri ar 11eg o Hydref a gorffan yn y De ar 18eg sef penblwydd y parc, drwy'r mynyddoedd, afonydd a mwy.
Braint yw cael y cyfle i gyfranu i'r prosiect yma, a cael bod yn y noson dathlu nithiwr a cael gweld gwaith a cyfraniad artistiaid eraill.
Mae'r baton wedi ei greu o bren derw, gyda amlinelliad y mynyddoedd mewn aliminiwm, a geiria o gerdd Ifor ap Glyn "cawn adnabod iaith y gwynt" wedi ei daro ar ddarn o gopr, a gwlan cymreig wedi ei wehyddu fel addurn. Roeddwn eisiau defnyddio defnyddiau naturiol a all oroesi tywydd y daith, a defnyddiau sydd fel arfar yn dod neu yn tyfu o'r mynyddoedd. Roedd yn neis cynnwys metal yn fy ngwaith eto, heb wneud hyn ers dyddia prifysgol.
Ewch ar y wefan newydd i ddarllen mwy am ddathliadau Parc Eryri.
………………..
It's nice to be able to show you this commission, and it was my last commission, and last item to turn in the workshop as well as the bump started to get in the way. It was very emotional completing this piece.
This Baton was created to celebrate Snowdonia Park's 70years since establishing. The baton will go on a journey from North of tge park on 11th October and finish in the South on the park's birthday on 18th. It will travel through the mountains and rivers and more. It was an honour to be asked to do this commission, and really nice to be at the celebration night last night and see other artist's work and contributions.
The baton is created from oak wood, it has Snowdonia mountain outline in aluminium, and word's from Ifor ap Glyn's poem "and we will know the language of the wind" on copper, with welsh wool weaved in the middle. I wanted to use natural materials that come or grow on the mountains. It was nice to include metal work in my work again- not done so since uni and will be an area to explore again in future..
Go on the park's new website to see more.
Home